Life Rock Orchid

Submitted by
Bruce Liebknecht
on Sun, 12/08/2013 - 15:19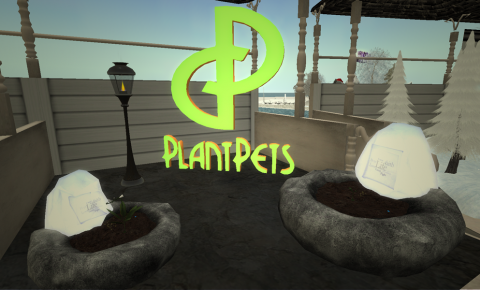 This year, PlantPets participate in the OOAK auction at the Christmas Breedables Fair with one-of-a-kind version of our white orchid. There are a few unique features in this item:
- The orchid grows in front of a luminous white rock with inspirational words engraved in it. We call it Life Rock. It comes in two sizes which will be put on the auction as a single item. This rock is inspired by the RFL's Luminaria initiative (see http://www.relayforlife.org/getinvolved/luminaria). The Life Rock was custom designed by the Hernesto Kayo. It is a unique item not to be found anywhere else.
- The white orchid grows a single stem. In this is it similar to the rare Dendrobium Orchid *Earato*. However, it is actually catalogued as Dendrobium Orchid *White*. It is also specifically designed to grow in Love Rock planter. That is, it is a customized version of our white dendrobium orchid which is unique in its own way.
- This plantpet is not modifiable which means it won't be updated in the future and it is not automatically recyclable. If they wish, the winner will be able to name up to 3 avatars who will also receive the item.