PlantPets Sky Vault Open!

Submitted by
Bruce Liebknecht
on Mon, 11/22/2021 - 17:35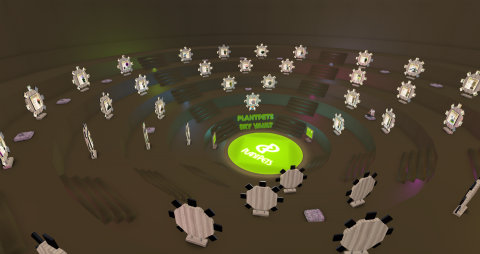 Today we officially open the PlantPets Sky Vault. It is a skybox extension to the PlantPets Main Store with vendors for all common plantpet seeds except the vintage ones and the new ones available on the ground in the PlantPets Main Store. The common seeds are organised in 41 vendors by species and subspecies placed on the steps of a large Roman theatre.
SLURL: http://maps.secondlife.com/secondlife/Koala%20dAlliez/126/220/2800
We set prices which are higher than the prices at which breeders usually sell common seeds. The prices of the common seeds in the PlantPets Sky Vault start at L$200 and go up to L$600 depending on the species with most of the seeds being priced at L$300, i.e., half the price of a new common seed. There is also a 10% discount for members of the group PlantPets.
We have been asked many times to bring back the multitude of seed vendors which were in the PlantPets Main Store before May 2019. For some time, we had the old common seeds available via a few gachas instead. Now that gachas are banned, we are bringing the vendors back. We intentionally set high prices to stimulate the breeders' market. Consider the PlantPets Sky Vault as a place where you can see almost all PlantPets species in one place, a sort of a PlantPets museum encompassing more than a decade of work.
To celebrate the opening we have scattered 11 objects around the PlantPets Sky Vault. The first avatar to touch each of them while wearing the PlantPets tag will get a special prize! One special prize per avatar!