Summer PlantPets Festival, Aug 1-15 2020

Submitted by
Bruce Liebknecht
on Sat, 07/18/2020 - 10:20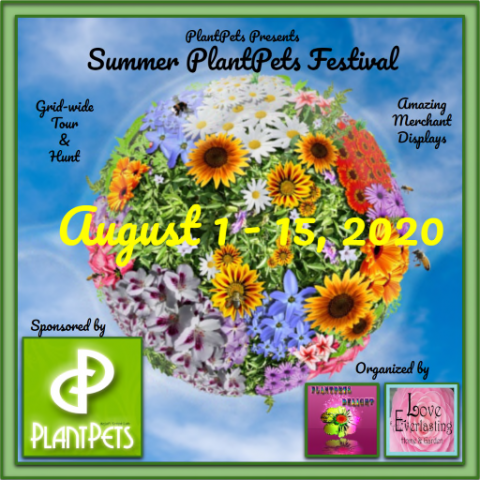 You are invited to participate in the first ever SUMMER PLANTPETS FESTIVAL (August 1-15, 2020), which offers the opportunity for exhibitors to present six fully grown PlantPets displayed creatively in a decorative setting.
Merchants and bloggers, grab an app from PlantPets Main Store (Applications will not be accepted after July 24).
PlantPets lovers, spread the word:
Every visitor who completes the entire festival tour will receive a brand new limited edition Lilac Bush PlantPet. This limited edition is not for sale. It will not be available after the close of the festival. It is free to participate in this. One special edition plantpet per avatar.