PlantPets at the RFL Christmas Expo

Submitted by
Bruce Liebknecht
on Fri, 12/06/2013 - 21:30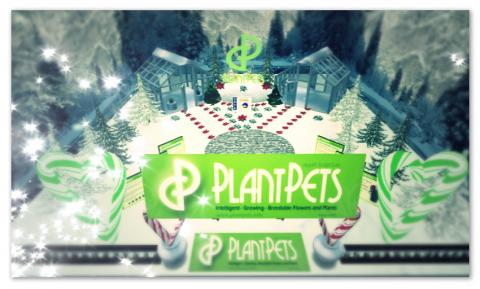 For the third time PlantPets are participating in the Breedables Fair at the RFL Christmas Expo in support of Relay For Life of Second Life and the American Cancer Society. The Fair will opened on Dec. 1st and will close on Dec. 15th.
Especially for the Expo we released two limited edition Caladium plantpets which are sold in RFL vendors at the PlantPets pavilion at http://maps.secondlife.com/secondlife/Christmas%20Breedables%201/184/95/23. The Caladium plantpets are built by Roxy Bergiere who is one of the best-known breedable breeders in SL. Roxy has been nominated for Favorite Breedable Breeder at the 2013 Avi Choice awards. Please vote for Roxy at http://avichoiceawards.com/vote-for-your-favorite/home-garden-categories/.
We also installed a "Naughty or Nice" gift box in the PlantPets Pavilion at the Christmas Expo. It is in the centre of the pavilion in front of the two RFL vendors. The Nice award is a L$800 gift card for the PlantPets Main Store.
The PlantPets Pavilion at the Christmas Expo was designed and arranged also by Roxy Bergiere. Many thanks to Roxy for her great work for PlantPets. Many thanks also to Pixel Ghost who for the second time this year helped with tips in the decoration of the PlantPets Pavilion.