Petite Rose PlantPets

Submitted by
Bruce Liebknecht
on Tue, 07/02/2013 - 04:58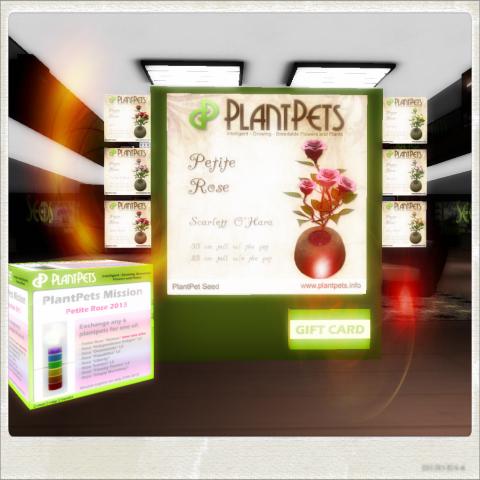 On the 26th of June we released six common petite roses: Julia, King Arthur, Echnaton, Penelope, Scarlett O'Hara and Rhett Butler, and the rare elite Romeo. The petite roses are 33 cm (13") tall with the pot. The plant itself is only 23 cm (9") tall. As usual, the pot is modifiable and can be removed or replaced by another pot.
[Pictures from the release in our Facebook page]
The petite rose plantpet is the first tiny plantpet we release and possibly the first breedable in SL which is designed specifically for tiny avatars. We plan to release a few more tiny-sized plantpet species in the near future.
For the first week of the release, Petite Rose seeds will come as baby seeds only to parents who are also petite roses. Starting from the morning on the 4th of July, there will be a small chance to receive a Petite Rose seed from any other rose plantpet.
On the 27th of June we also released a PlantPets mission which allows exchanging ANY 6 plantpets for ONLY one of the following 6 plantpets:
The deadline for completing the mission is the 27th of July. No award can be claimed after July 27th. It can be safer to complete all copies of the mission by July 26th in order to avoid time zone confusion. The mission will be available to pick up from the PlantPets Main store until the 12th of July.