PlantPets Joint Paper *Aura Plus* Released

Submitted by
Bruce Liebknecht
on Wed, 01/09/2013 - 06:08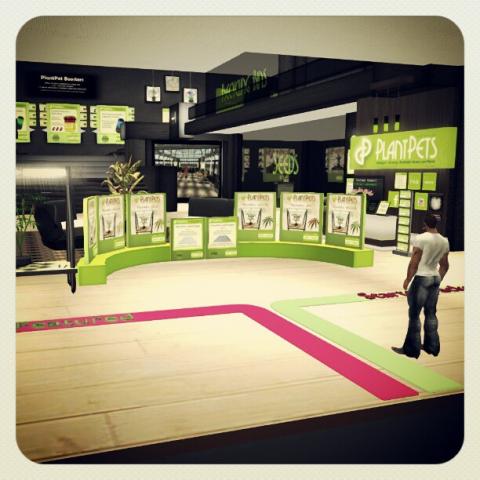 Today we have released a scripted paper which can be used to wrap joints out of your cannabis plantpets. The paper comes in two versions: the expensive Type A which wraps joints and does not affect your plantpet at all, and the the cheap Type B which deletes your cannabis plantpet in exchange for the joints.
Both types of joint paper give a single pack of five joints *Aura Plus*. In addition to the earlier PlantPets joints we have released, the *Aura Plus* joints last 5 hours each; each contains 30 animations played randomly and it also comes with chat commands for switching on/off animations and changing the color of the particle halo which is the signature of the Aura joints.
Here are more details about PlantPets Joint *Aura Plus*. Each joint will work for 5 hours only. It says the remaining time in the chat when attached and also when touched by its current owner. The joint counts down time only when worn/attached. When worn it also shows a particle smoke as well as a particle halo above the avatar's head. The halo starts with a few particles and gradually becomes fuller. Each time the joint is worn the color of the halo may be different. All colors have the same probability to be picked. The halo color picked by the joint corresponds to the current color of your avatar's aura! The halo color may be changed with a chat command. However, the colors available by chat command are not exactly the same which might be picked by the joint automatically.
If animations are on (by default) and the avatar has allowed the joint to animate them, then animations will start no sooner than 1 minute after wearing the joint. Animations may change every minute and there will be some gaps between them. Animations and gaps between them are picked randomly. Animations can be stopped by a chat command.
The joint is transferable and can be passed from one avatar to another.