Seven Cannabis PlantPets Released

Submitted by
Bruce Liebknecht
on Sun, 12/30/2012 - 11:28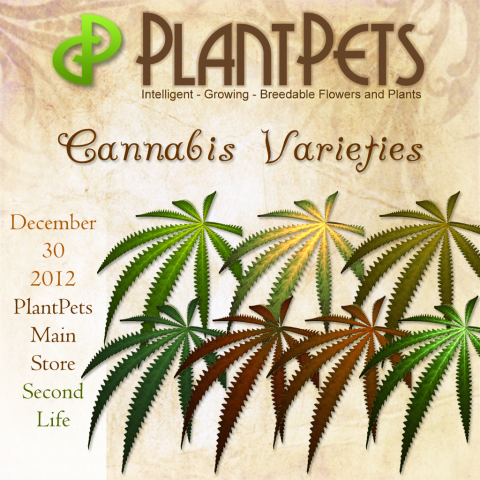 We are releasing 7 common cannabis plantpets. One of them, Cannabis *Superbia*, will be upgraded to a rare plantpet on the 3rd of January. Each cannabis plantpet bought at the PlantPets Main Store comes with a free joint which lasts for 5 hours.
We will soon release a device that will be used to convert one cannabis plantpet to a pack of 5 joints each lasting 5 hours. The joints cause a particle halo to gradually grow above your head. The color of the halo can be different each time the joint is attached. The rarest is the white halo. No sooner than a minute after attaching the halo, it will make the avatar that wears it play some funny animation. Animations will generally change each minute, sometimes with gaps between them. It is also possible to change the name of each joint by touching it when it is rezzed (and not attached).
In the future we will be creating different joints. Our intention is to build a large collection of joints which can be obtained by combining different plantpets.
We would like to emphasize that the cannabis plantpets and the PlantPets joints are an artistic expression and they represent fantasy objects which do not exist in real life.
The cannabis plantpets will be sold at the PlantPets Main Store at L$795 per seed (including a free joint). They will be 20% off for members of the group PlantPets Premium until the morning of the 3rd of January and then 15% off until the morning of the 15th of January.