Dendrobium Orchids Released!

Submitted by
Bruce Liebknecht
on Thu, 11/29/2012 - 14:07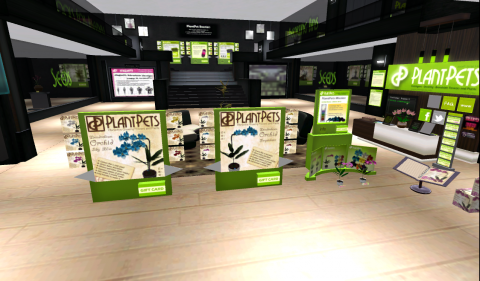 Today we have released the dendrobium orchids which are built with same prims as our classical dendrobium orchids from 2008 and brand new textures which bring the best out of this classical prim work. The new 9 sets of textures were created by Hernesto Kayo of Zpr who has done a truly amazing job.
With each of the 9 texture sets we have made 2 new orchids, one with 3 stems (similar to our old dendrobium orchids) and a second one that grows only one stem. We consider the single-stem version as more exclusive as it is lower in prim count at 100% growth and thus it is also less laggy.
We have decided to name the 9 single-stem orchids after the 9 muses in the Greek mythology. This is because we believe the new textures were created with a real inspiration and we believe the elegance of the new orchids will also inspire on its own.
Six of the three-stem orchids as well as six of the single-stem ones are available for purchase in the PlantPets Main Store. Each comes with a free PlantPets mission. The mission can be used to exchange any 6 plantpets for a rare dendrobium orchid. The mission can be also separately purchased.
The six single-stem orchids will stay in the PlantPets Main Store only for 1 week. Then we will take them down and they will be upgraded to seasonal. The mission will be available for purchase (and it will also come with the three-stem version) until the 15th of December.
The rare orchids are the purple, the deep blue and the black ones. The single-stem purple orchid, named Polyhymnia, is the rare elite one.
We have also prepared a book catalog with all dendrobium orchids which is available free of charge. It includes all new orchids as well as the three old ones.
From this moment the three old dendrobium orchids will become limited editions (LE), i.e. they won't come anymore as baby seeds of other plantpets. We are taking down the starter pack with seeds of the old dendrobium orchids and in the next few days we will have new starter packs and possibly an affiliate vendor with those new starter packs.