Evil Broccoli PlantPet and Mission

Submitted by
Bruce Liebknecht
on Wed, 10/24/2012 - 16:59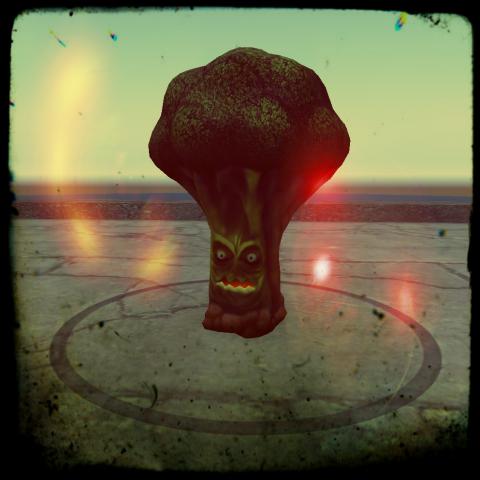 This Friday, the 26th of October, PlantPets will release a limited edition (LE) Evil Broccoli PlantPet as well as an Evil Broccoli Halloween Mission. The mission will consist of feeding a hungry evil broccoli 10 growing plantpets. It will eat any plantpet and once it has eaten ten, it will award you with a LE plantpet which is randomly picked from the following plantpets:
Rose *Lovers*
Rose *Sweethearts*
Rose *Independence Delight*
Rose *Demokratia*
Rose *Republika*
Rose *Twenty Twelve*
Evil Broccoli
We will have 250 copies of the Evil Broccoli PlantPet for sale at price L$295 (10% off for members of PlantPets Premium). If all 250 are sold before the 8th of November then we will have another set of 250 copies for sale at price L$395. We will stop selling the LE Evil Broccoli PlantPet on the 8th of November at 8 am SLT.
The Evil Broccoli Halloween Mission will be free. It will be available in the PlantPets Main Store until the early morning of the 1st of November. Any avatar will be able to pick as many copies they want. From the 1st to the 8th of November it will still be possible to get a copy of the mission by purchasing one of the LE Evil Broccoli PlantPets. The deadline for completing the mission will be the 10th of November.