January Sale and Booster Correction

Submitted by
Bruce Liebknecht
on Sun, 01/01/2012 - 15:58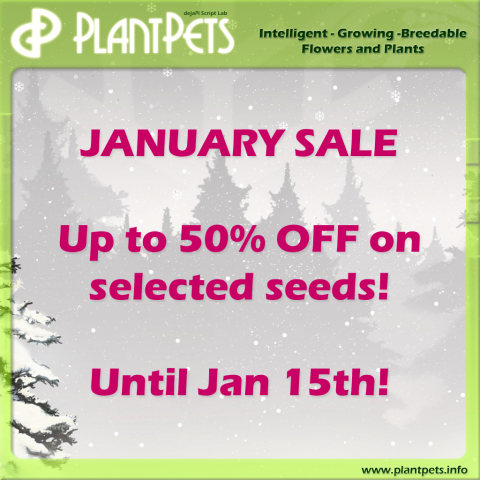 We are launching our traditional 2-week January Sale. This year it will last until the 15th of January. The price of selected seeds is 20% off for the duration of the sale. Saintpaulias are 50% off and at the end of this sale we will make all Saintpaulias rare except Saintpaulia Purpura which will remain common as part of the starter pack for breeders.
Based on our analysis of the market we will also correct slightly the price of the boosters. We will raise them by 10% from the 2nd of January. The purpose of this correction is to ensure the health of the plantpet seed market.
Our New Year resolution is to make PlantPets much more fun and a very enjoyable experience for all breeders in 2012.
We would like to wish a very prosperous New Year to all PlantPet Breeders!